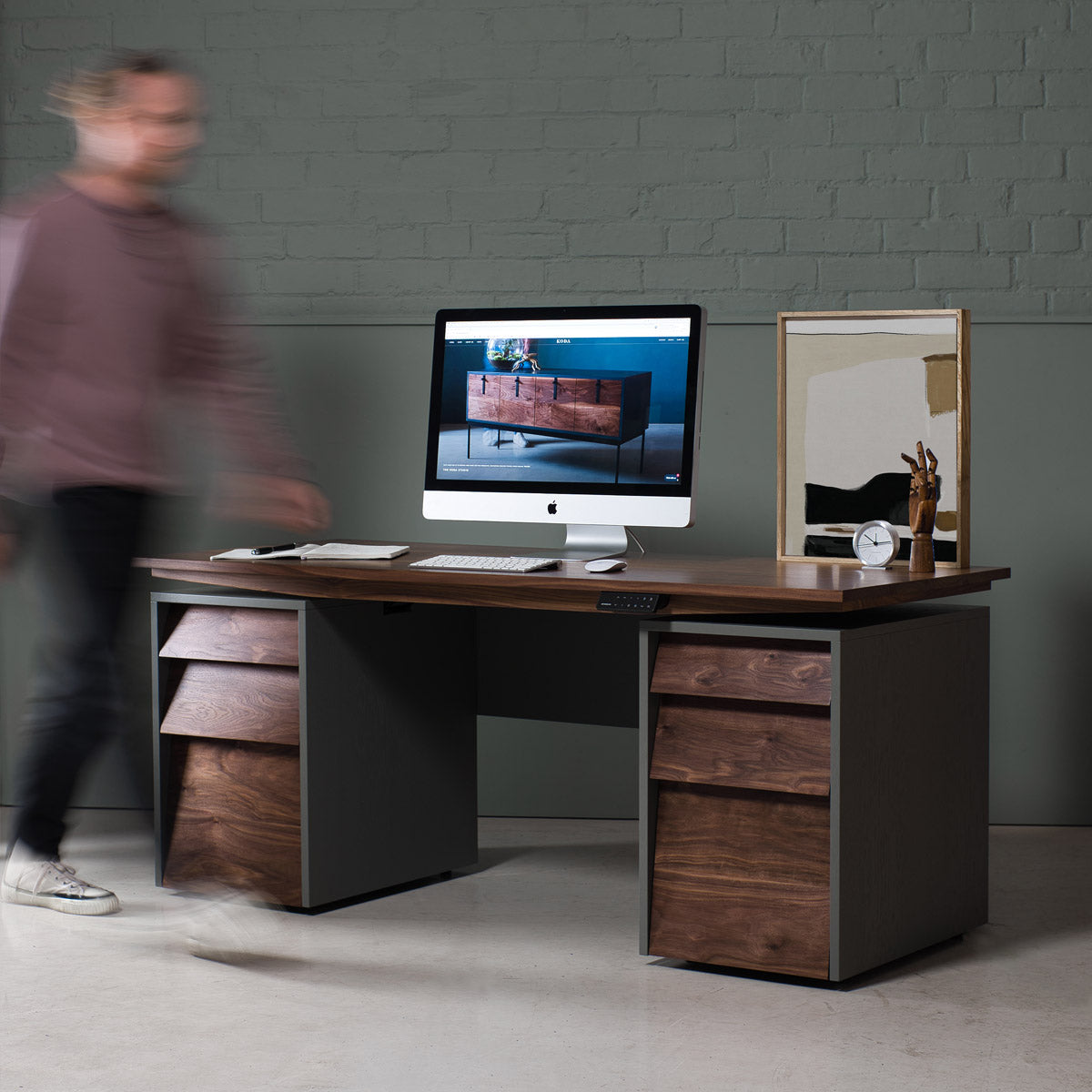 How to Create a Harmonious Space for Home Working
Create a tranquil environment for working from home
Whether you're working from home full-time, or partaking in the hybrid working model, creating a productive and inspiring workspace is key to success. To help ensure productivity and creativity when settling down to business at home, strive to find an equilibrium between practicality and comfort when designing your space. Allowing clear distinctions between work time and leisure.

Working from home allows for flexibility and freedom, but it can also have its challenges, especially if you don't have a dedicated workspace to make it comfortable. Creating a harmonious space is essential for productivity and focus, so here are seven tips on how to create an inviting home office that will help you stay productive and motivated throughout your day.
Establish a dedicated workspace 
Creating a dedicated workspace is essential for successful home working. Finding the right space in your home to set up a comfortable workspace is important, as it will provide the perfect environment for productivity and focus. It's best to try and establish a workspace that has natural light, ventilation, proper ergonomics, and minimal distractions.
Invest in a desk
Investing in a desk is one of the easiest ways to create a productive home office space. Your desk is the foundation for success – whether you're an entrepreneur, artist, or dreamer. Don't just think about where it will fit in your office; consider how much room there needs to be under it and what items you'll store on top of it. Investing time into finding the right size desk could make all the difference!

With your next decision, consider if some built-in storage might serve you best or whether a separate element would be preferable. From there, opt for a design and material that will add harmony to your home - don't ever forget about the small details!

Inspired by a classic writing desk, Jamie Hoyle and KODA have collaborated to create the Croft: an ergonomic masterpiece that modernises traditional design. Transform your workstation effortlessly and comfortably with a sit-stand desk, that powers up or down at the touch of a button! Smoothly raise or lower its solid walnut table top via intuitive, easy-to-use controls on an interactive console.

For those looking for a desk that is both stylish and functional, this should be at the top of your list. Not only does it boast a geometric profile sure to catch eyes, but also contains three angled drawers on either side ready to store all sorts of items - stationery or filing. Comfortable and chic, it's a timeless style that looks equally at home in contemporary and traditional spaces and is certain to set the scene for solid work.
Sort your storage
Transform your workspace into an interactive display that both celebrates and organises all the small objects in your life. Show off treasured collectables, stunning works of art and lush greenery. With one carefully-crafted piece of furniture, you can create not just storage but also showcase a truly captivating scene.

Introducing the Frame shelving unit - an elegant fusion of modern minimalism and industrial flair. Its balanced proportions and natural details create a timeless beauty that looks great in any room, with versatile customisability to make it your own. It's also a great way to store all the items you need in your home office - from documents to stationery, tech devices and books.

Add personal touches. Make sure your workspace suits both your style and your needs. Adding personal touches can make it feel like a place of refuge or even an extension of yourself. Whether that's a piece of art, plants, books or an inspiring trinket; make sure to include something that puts you in the right frame of mind.
Comfortable atmosphere with adequate lighting
Creating the perfect atmosphere for an inviting home office is key to creating a harmonious space. For a truly inviting and balanced workspace, it takes more than just natural lighting from windows and skylights. A good desk lamp is essential to supplement those sources of light - plus its flexibility allows you to customize the atmosphere.

This unique table lamp by KODA fuses sculptural artistry with practicality. Not just a lightbulb - but a statement piece. A truly exceptional experience in both design and illumination awaits you at every turn. Handcrafted and hand-assembled, its spectacularly tinted LED bulb refracts the single filament within, providing an array of perspectives from any angle.

Beautiful lighting can be not only aesthetically pleasing - but ecologically responsible too. By incorporating efficient LED filament into our designs, energy usage can decrease by as much as 90% – helping to reduce the threat of climate change through good design.
Inspire with artwork
Adding artwork to your workspace can be a great way to make it feel inviting and inspiring. By adding a few pieces of art around the office, you can bring in some much-needed colour and personality to help create an inviting and inspiring space. Discover vibrant colours, imaginative patterns and exotic warmth that will invigorate you and give you the inspiration needed to tackle those daunting tasks!

Instead of just directly hanging up artwork, why not switch it up and take a different approach? Lean art pieces against the wall or display them on furniture for an unexpected yet visually pleasing look. Regularly updating your arrangements is also key in keeping things interesting.
Use plants to bring life into the home office space
Use plants to bring life into the home office space. The sight of lush green foliage can add a sense of freshness and life to your workspace, while also increasing air quality and productivity. Plus, they're great conversation starters when you have guests over!

With the right decorative touches, you can create an inspiring home office that will keep you feeling creative and motivated. Remember to take the time to make it your own, so that you can focus on what matters and get the job done.
Take regular breaks
As much as it's important to stay productive, it's equally important to take regular breaks throughout the day and give your mind a rest. Taking regular breaks helps with concentration and morale, so make sure you schedule in regular intervals for yourself. Step away from the screen for a few minutes, take a breather or go out for a walk. This will help you stay focused and productive in the long run.
Summary
Creating the perfect home office workspace is key to helping you stay focused, productive and inspired. Start by adding personal touches that truly reflect your style and needs, such as artwork, plants or books. Make sure your home office is just as productive and inspiring as you are. Invest in a quality ergonomic desk, and the perfect lighting - Natural light is essential so consider supplementing with a desk lamp to customise the atmosphere. When selecting lighting, look for pieces that are ecologically responsible and energy efficient.

All this will ensure that your workspace functions to its fullest potential. Add some artwork or accessories to bring it together with an aesthetic appeal so that even when tackling daunting projects on long days, you'll be motivated by the harmonious atmosphere of your workspace. Finally, don't forget to take regular breaks throughout the day – you need it! With these tips and tricks, your home office will be buzzing with productivity in no time.

Get in touch today
Enhance your workspace with KODA Studios - our team of experts can create bespoke office furniture to elevate both the form and function of any space. Get in touch for a custom piece that's as unique as you are, by emailing us at info@kodastudios.com or calling 01482 961989 today.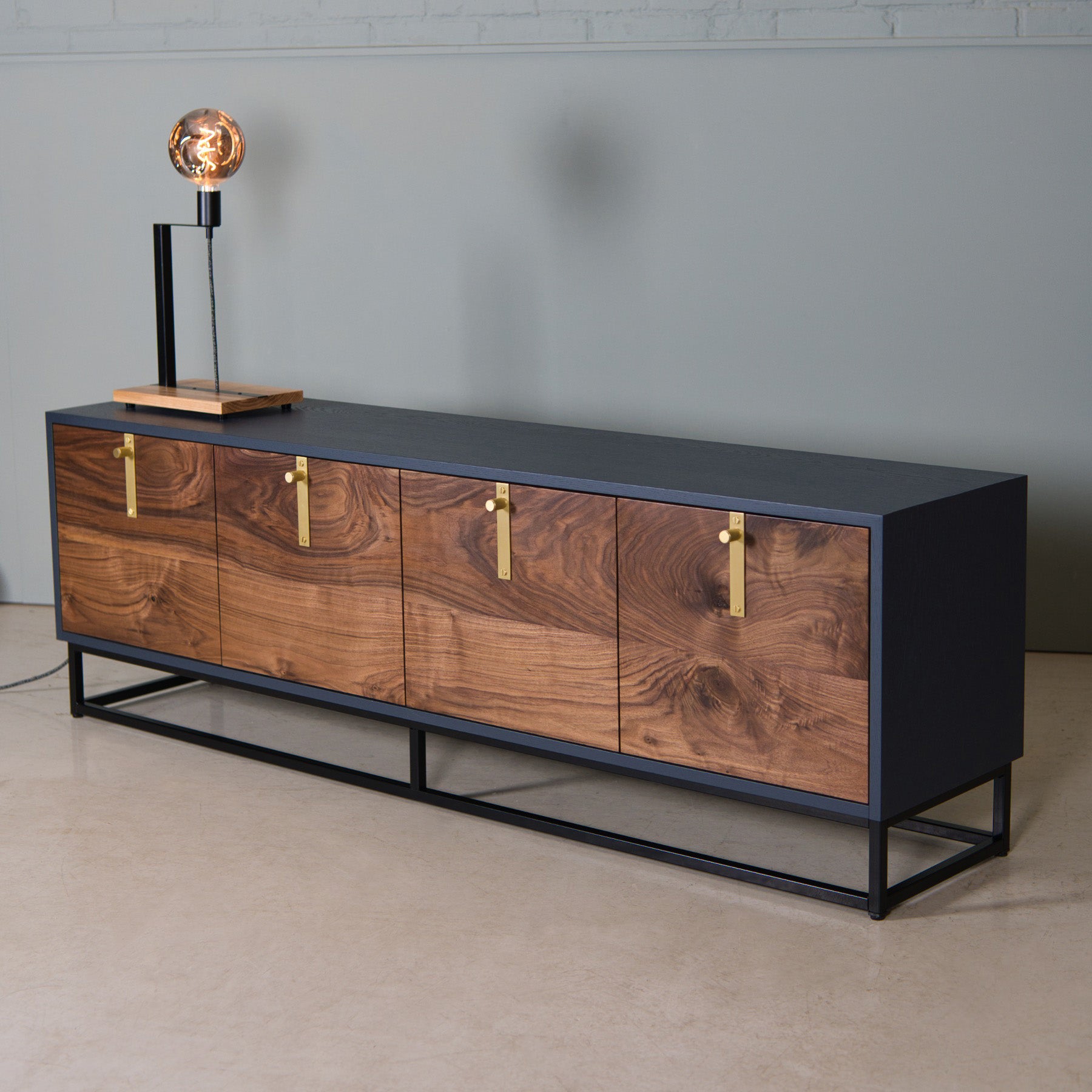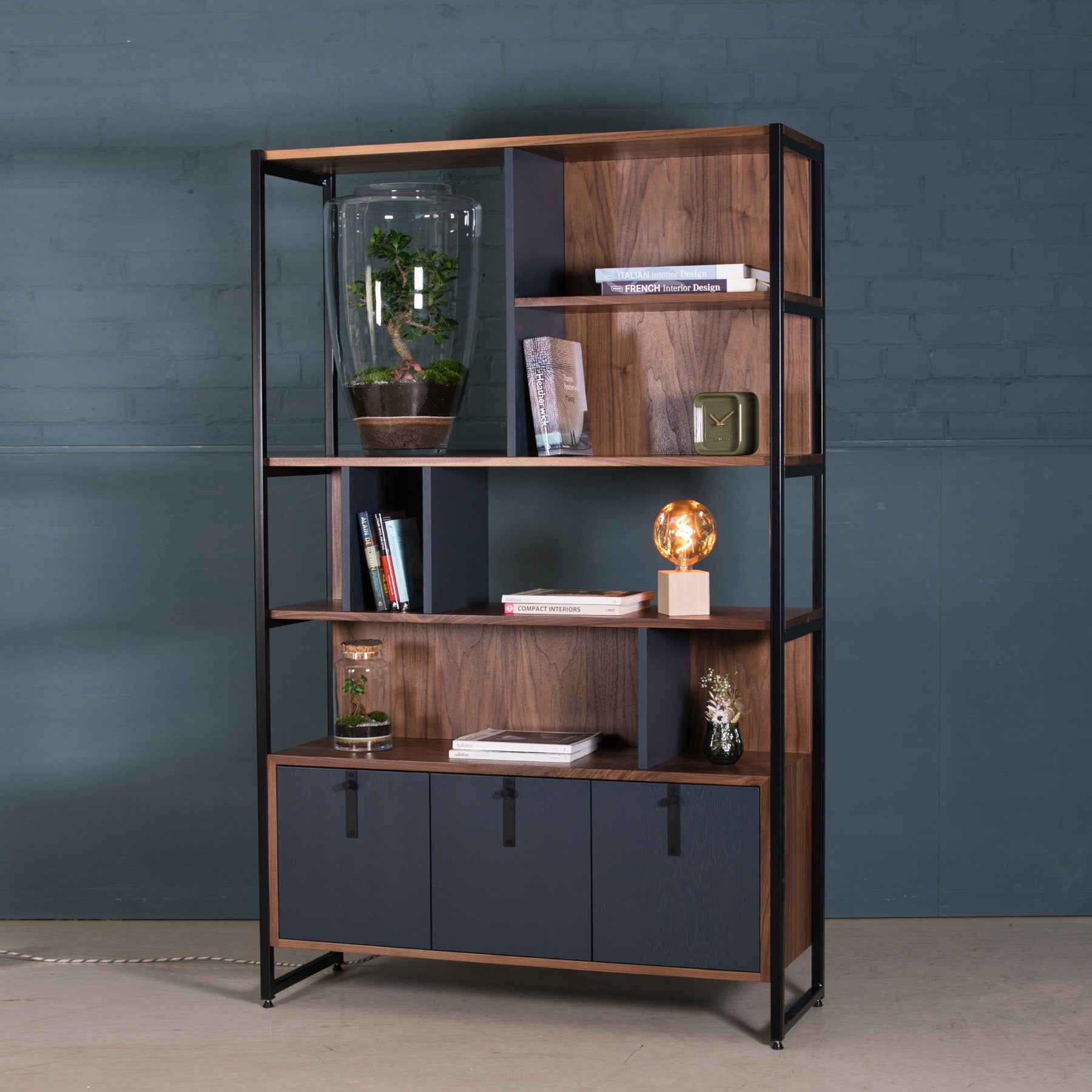 Choosing the right dining table is more than just an aesthetic choice – it's a decision that can impact the functionality and flow of your living space, your daily comfort, and even your social int...
Read more