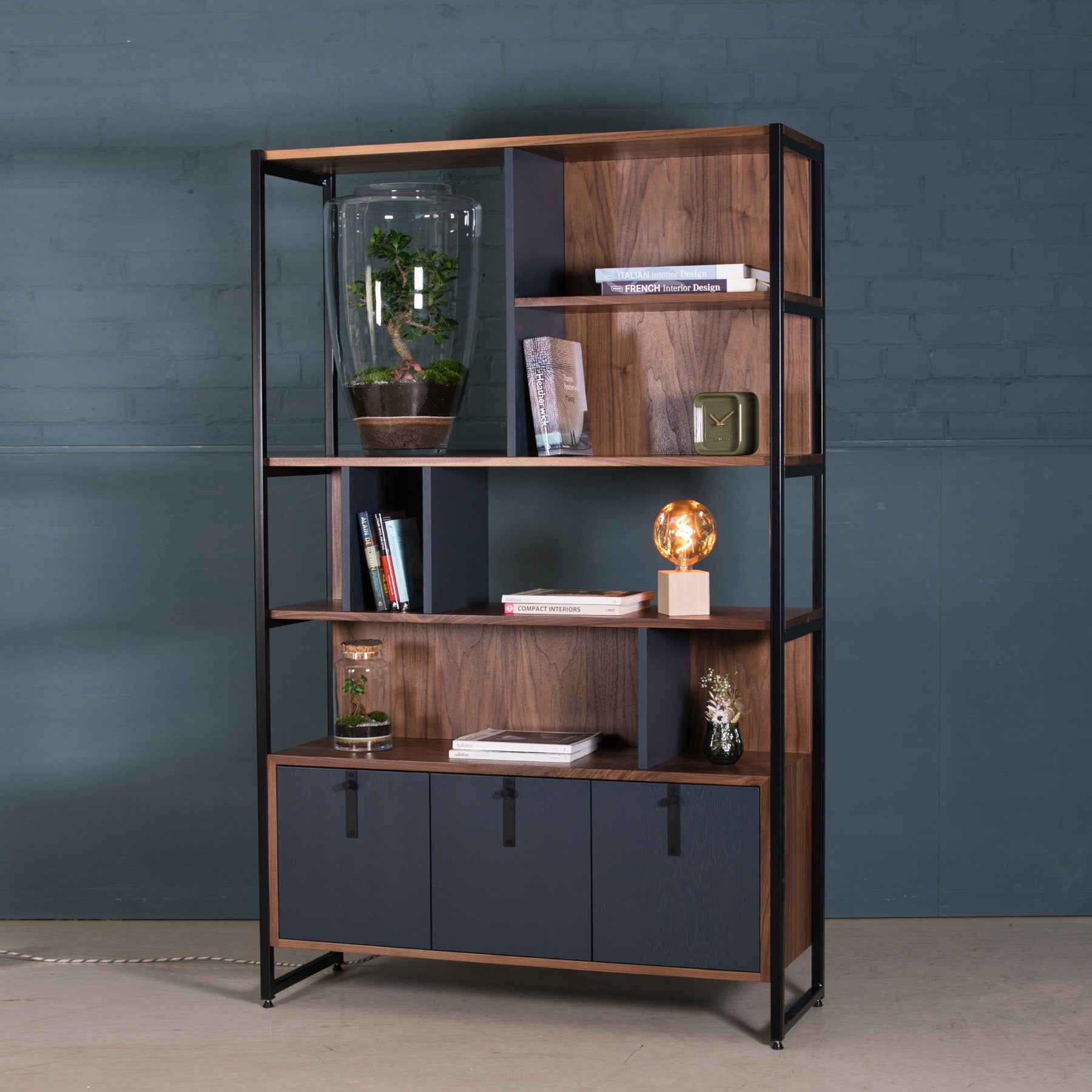 How to Choose The Right Material For Your Home Furniture
Choosing the Right Wood
At KODA, we believe the materials used in furniture design are more than just pieces of wood. They are the building blocks to create works of art that can enhance the everyday. Join us as we celebrate the skill and craftsmanship behind transforming these raw materials into extraordinary furniture designs.

Choosing the right material is an important decision. Whether it's a dining table, tv stand or any other piece of furniture, there are several factors to consider before making your purchase. From considering how the item will be used, to selecting materials that fit with your design style and budget, to what kind of maintenance is required - there are many variables to take into consideration.

Choosing the right material for your project should never be a guessing game. Our material guide will help you make an informed decision so that you can create timeless pieces made from the ideal species of timber. Get the scoop on how to choose the perfect material and make sure your bespoke furniture looks great and lasts the test of time.
Consider Your Needs
When selecting a custom furniture piece, it's important to consider more than just its visual appeal. The purpose and use of the item will largely dictate what type of material is best suited for your situation. For example, when investing in a dining table - an integral component of every home - you'll want to make sure that the chosen materials are matched with your specifications.

Is your space dedicated more towards tranquil family dinners or extravagant dinner parties? Knowing this will guide you in selecting a material that matches both your decor and lifestyle. Wood is an ideal option as it exudes warmth and comfort - creating just the right atmosphere for any occasion. This useful guide provides helpful tips on how to make sure you pick the best material for you. Natural timber species can range from dark tones to smooth golden-brown texture lines and exquisite swirling grains. Transform your room into an inviting oasis with a unique bespoke grain that brings out stunning visual depth and beauty - so take your time exploring the range of timber species available.

The Different Woods Available
Every piece of furniture has a story to tell and it starts with craftsmanship. Knowing the potential of a material and pushing its boundaries is what sets apart truly iconic designs. It's all in the details – understanding a material's personality is unlocking a design's DNA. We source a range of different types including oak, walnut, ash and more to provide our clients with an array of options when it comes to creating timeless pieces of furniture.


OAK
Oak timber is an excellent choice for bespoke furniture, boasting a durable strength and uniform grain with a luxurious golden-brown hue colourway that adds an eye-catching distinction. Its lasting quality makes it an ideal material for furniture. It is a timeless hardwood species that captures the spirit of traditional British culture. Its great strength and longevity make it an ideal choice for any interior decor style; elevating spaces with its timeless elegance.

With time and exposure to sunlight, oak furniture will gradually develop a rich and natural patina. Areas may also take on an even deeper hue than the rest of the furniture piece through continuous contact with oils on the hands. This rich colouration adds an unmatched layer of character and warmth to any home.
WALNUT
Walnut furniture has long been considered a symbol of quality and craftsmanship due to its stunning natural beauty and naturally dark finish. Boasting rich chocolate-brown accents overlaid onto deep purple tones that are accented by golden sapwood veins – walnut is the perfect choice for those looking for truly eye-catching and unique furniture.
The complexity and varied grain pattern of walnut make this timber a popular choice when making impressive and truly unique furniture. Every project has the potential to be unique, enhanced by this dynamic grain pattern - providing a distinguished charm that is sure to make a statement. Walnut furniture naturally lends a warm, deep-brown hue to any interior decor it inhabits. However, over time direct sunlight can slowly transform this shade into an intriguing lighter tone with hints of rosy undertones.

ASH
Ash timber is an undeniably striking hardwood that is native to England. Its grain can appear in a range of patterns, from uniform and linear designs to beautifully unpredictable swirls that create visual depth and interest within your space. The delicate hue of creamy "whites" stands out against the vibrant reddish-brown "olive" hue which gives it its unmistakable characterful aesthetic. Ash timber is an extremely durable, strong wood which behaves similarly to oak. The main variation between the two timber species can be found in the grain pattern and colourway; while ash may lighten upon initial installation, it will darken with age just like its oak counterpart, a characteristic that has made ash furniture a popular alternative to oak.

Check Quality Levels & Price Points
Making the right choice of timber species for your dining table can transform any space, making a small room feel expansive or giving grandeur to larger ones. If you're looking to bring life and luminescence into a smaller room, try opting for brighter woods such as ash or oak; adding colour through accessories like placemats and curtains will further liven up the area. Conversely, if you've got more freedom with regards to size then darker tones – especially walnut – work wonderfully in creating an impressive atmosphere; layering this look with rugs accelerates its effect even further.

No matter what timber you choose, always ensure that the quality levels and price points match your needs – as a long-term investment, it's important to make the right selection. By considering these elements before taking the plunge into furniture making, you can be sure of a stunning end result that will captivate your guests and turn your home into a place of artistry and comfort.

Furniture shoppers seeking a timeless style may find walnut to be the perfect choice. However, walnut furniture does carry a premium price point. Furniture made from oak provides an excellent mid-range option for those on more modest budgets; while ash presents shoppers with the most value to help make furnishing their home less of a financial burden. Ultimately, it's up to you to decide which timber species is best for your needs. Consider the aesthetics of each species, as well as its price point before making your decision. With all these factors in mind, you can be sure that the furniture piece of your dreams will make a statement in any room.
Maintenance
Solid wood furniture is designed to stand last. Choose from a variety of locally sourced timbres such as oak, walnut or ash to create an interior that will stand the test of time and look even better with age. Whether you prefer a classic or contemporary design, furniture made from wood will last for generations if looked after properly. Solid wood has a unique, natural charm with remarkable variations in colour that can never be replicated. As this material interacts with its environment, it takes on new life and continues to develop over the years--a quality you won't find in man-made materials.
To ensure your furniture looks its best for years to come, it's important to routinely clean and condition it. Dusting with a dry cloth regularly is sufficient enough; however, if desired you can use a damp cloth and mild soap. Avoid using harsh chemical cleaners as they can damage the finish of your furniture. Solid wood furniture is an investment that's worth taking care of, so follow these tips for optimal results. With proper upkeep and maintenance, you can rest assured knowing your timber pieces will age gracefully and will continue to be an impressive focal point in your home. Read our extensive aftercare guide for further in-depth information on how to care for your solid wood furniture from KODA.

The Future of Materials in Design
As more of our lives move online and we become ever-more connected to the virtual world, the physicality of design becomes even more appealing. Our senses create a natural longing for tactile materials in an increasingly digital realm – further emphasising why good design and quality materials are so sought after.

Creators continue to push the boundaries of what's possible with materials. Inspired by traditional methods, new and inventive processes are being developed constantly - demonstrating that designers remain determined to keep innovating for a better future. As the effects of climate change become more pronounced, designers are embracing eco-friendly approaches to create greener products. We believe that it is our responsibility to help drive a low-carbon economy and ensure sustainable living for generations to come – through innovative product design, technology advances, and ethical operations.

KODA is proud that sustainability is engrained in everything we do, where good design, craftsmanship and sustainability go hand in hand. All the timber is sourced with certification from the Forest Stewardship Council (FSC) or Programme for the Endorsement of Forest Certification (PEFC). Our furniture won't wear out in your family's lifetime. This is why we believe having your bespoke furniture made from solid wood is a true investment. Our commitment to protecting the environment is steadfast - explore our environmental policy and discover how we are making it a priority.
Conclusion
When it comes to choosing the perfect timber species for your furniture needs, make sure you do your research. Consider the aesthetics of each species and its price point before making a decision. With proper upkeep and maintenance, you can rest assured knowing that your solid wood furniture will make a statement in any room, withstanding the test of time and proving to be an impressive focal point for generations. Invest in quality furniture from KODA today and experience the joy of sustainable living. Shop now and get started on designing your timeless piece.
FAQs
Which Type of Wood is Best for My Furniture?
All of the wood types we use at KODA have been meticulously selected for quality as well as longevity, meaning you can never really go wrong with any of our wood types. Many of the differences between the wood types we use to create our furniture pieces come from aesthetics and the impact they have on the ambience of a space. View our guide for more information on the variance between the different wood types.
How Many Types of Wood Are There?
There are over 100,000 species of wood currently found across the world, but not all of these possess the required characteristics to function as furniture. We have selected the most durable and visually stunning species of timber to make up our furniture catalogue.
Can I Pick My Own Furniture Wood?
All of our furniture products are handcrafted which gives our clients a plethora of options when it comes to customisation. If you would like to enquire about a specific type of wood or would like to hear about how we can customise a product to meet your requirements, please
get in touch
with a member of our team.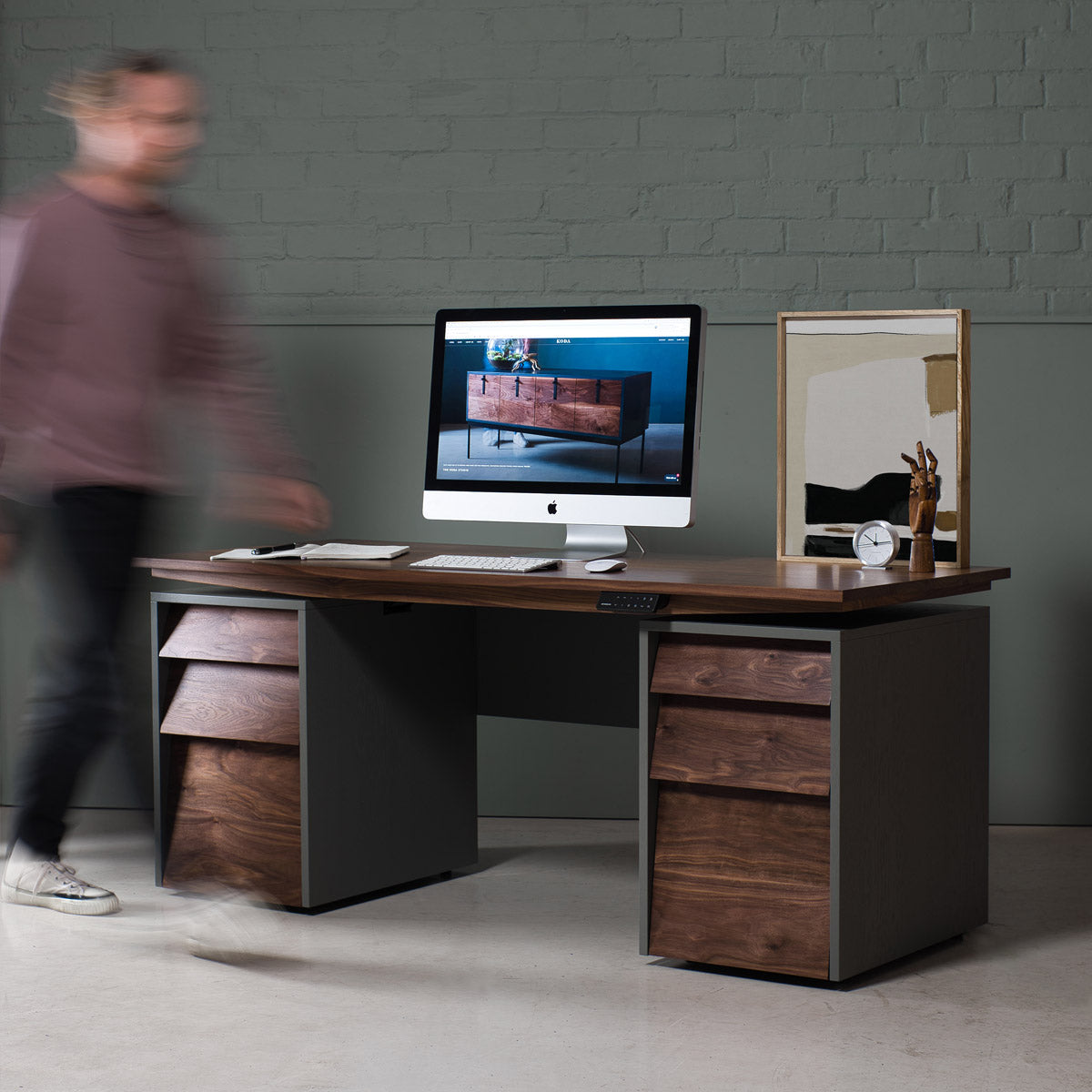 Choosing the right dining table is more than just an aesthetic choice – it's a decision that can impact the functionality and flow of your living space, your daily comfort, and even your social int...
Read more