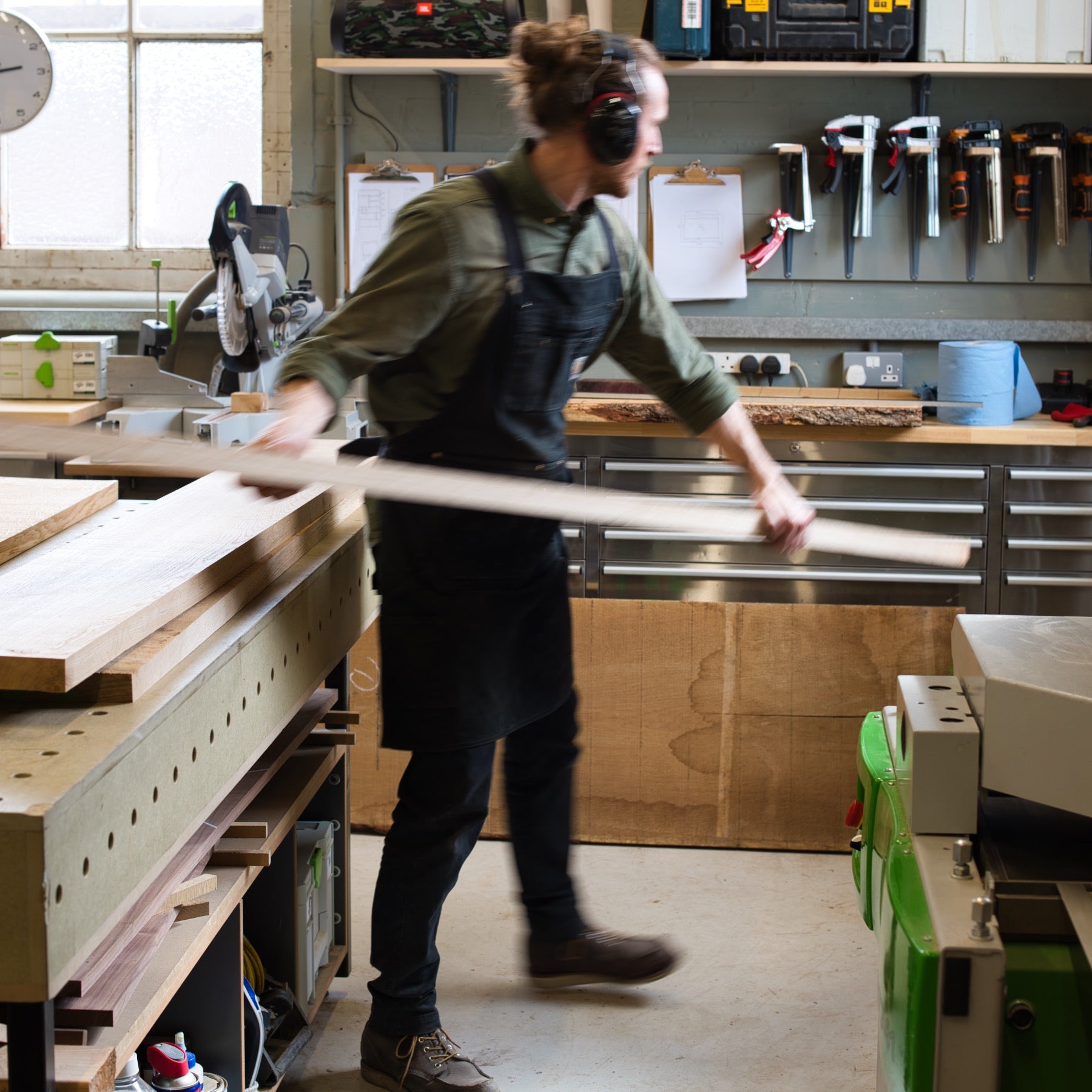 Everything You Need to Know About Lead Times
The Process of Making Bespoke Furniture 
Choosing the perfect piece of bespoke furniture for your home can seem quite daunting. To make sure you have all the information needed to make an informed decision, it's important to understand lead times. Lead times are an integral part of this process, covering not only when you should expect to receive your custom furniture, but also any time involved in its manufacture - such as extra hours needed for custom projects, or particular designs that have been requested as bespoke. Plan ahead with lead times to ensure that your furniture arrives at the right time. 
When you decide on a custom piece of KODA furniture for your home, it will be handmade with the utmost care and precision - ensuring quality seldom seen on the high street. Our team works diligently to ensure that every order is created in an efficient timeframe based on our schedule, material availability and necessary shipping information. Our furniture is lovingly designed and made with an eye for both modern style and long-term durability. Every one of our bespoke pieces of furniture offers unbeatable quality, created to ensure lasting beauty in any space.
Process
Every piece of furniture by KODA is handmade to order. In a time where the trend among furniture brands is to outsource production abroad, KODA remains determined and committed to keeping all manufacturing within our Yorkshire-based workshop. Where most of the production of our bespoke furniture is done by hand.
Take our custom Media Units and TV Stands as an example, they are handcrafted with care, going through a meticulous process of planing, thicknessing and sanding the raw wood before it's transformed into doors, not to mention the build process of the actual cabinet itself. Hinges get hung, handles drilled - every detail matters in creating bespoke pieces for our customers. We also lacquer each component with a two-part acid catalyst lacquer to ensure longevity, then weld the steel bases that receive powder coating – all this is taken into consideration when calculating the lead times quoted for each project. It takes time to craft exquisite design, but it is worth it!
Our studio and workshop provide custom furniture solutions for all our customer's needs. From our existing collection to pieces made specifically for you, we strive to bring your vision into reality with exceptional craftsmanship and acute attention to detail - making sure that every customer is satisfied with their piece. Let us make the dream come alive. 
Why is a lead time important?
Moving home or needing furniture by a certain date? Consider lead times when making orders - they can provide valuable insight into delivery timelines, helping ensure your move is as smooth and timely as possible. Lead times are also important because they provide an estimate for when production on your custom piece of furniture will begin and when it can be expected to be completed.
At KODA, we want to give customers peace of mind that their orders will be delivered on time. We offer an exceptional standard of craftsmanship and customer service and make sure our lead times reflect this commitment. Lead times are included with every quotation so customers know exactly when they can expect their furniture - giving them plenty of time to plan for their delivery.
We understand that getting the perfect piece of furniture can't be rushed, so contact us today and we'll be happy to answer any questions and discuss lead times for your custom order. We look forward to creating something beautiful for you.
At KODA, our team is passionate about creating custom-made furniture that meets your exact needs and specifications - all while maintaining the highest standards of quality and craftsmanship. Our bespoke pieces are created with care and attention to detail, ensuring each piece is made with lasting beauty in mind. We offer the perfect balance between modern style and long-term durability, giving you complete peace of mind.
Can lead times change?
At KODA, we always strive to meet our quoted lead times wherever possible; however, some external factors may affect the timing of delivery. If a supplier fails to keep their schedule for the components required for specific projects, or traffic that causes delays in transit. Unforeseen changes can occur and if that's the case you'll be promptly informed as soon as we know.
The bottom line is that understanding lead times for custom-made furniture or other manufactured products can be an important part of your decision-making process. KODA provides detailed lead times so our customers know exactly when their orders will arrive, allowing them to make informed decisions about their designs and deliveries with the peace of mind of knowing that quality is the key focus.
Unlock the potential of your designs with a fast-tracked service from KODA. We provide optimised lead times and real workflow timelines to ensure that all our orders receive quality attention - but if time is tight, our dedicated Design Team can offer a fast-tracked service – allowing you to achieve results within an accelerated time frame, for an additional cost. Kickstart your project today by getting in touch: info@kodastudios.com
Ordering Custom Furniture
A comprehensive access check is essential when it comes to ordering bespoke furniture - not only will you save time and energy, but also the hassle of discovering that your new dining table won't fit through your front door. Make sure to take a look through our terms and conditions before placing an order.
At KODA, we understand that ordering custom furniture can be a daunting task. That's why we strive to provide comprehensive information on lead times and access checks so our customers know exactly what they are getting when they purchase one of our bespoke pieces. We also offer fast-tracked services for those in need of a quicker delivery option. Whether you want something made with the utmost care and precision, or a product delivered quickly, KODA is here to help make your vision come true. Contact us today if you have any questions about how to get started!
Ready to start your KODA design journey? Get in touch with our design team today! We look forward to helping you create something truly special for your home.
FAQs
How Long Will It Take Get My Furniture Piece?
Since all of our products are handmade for our client's exact specifications and tastes, we do not have a warehouse of pre-built products. If you are looking to make a purchase, our team of experts at KODA will be able to provide you with a timeframe within which to expect your build to be completed.
What If I Need a Furniture Piece Before a Certain Date?
If you require the furniture piece by a certain date, let our team know when carrying out the initial order and they will be able to give you a better idea of whether it'll be complete ahead of the requested date. We also offer a fast-tracked service should it be required.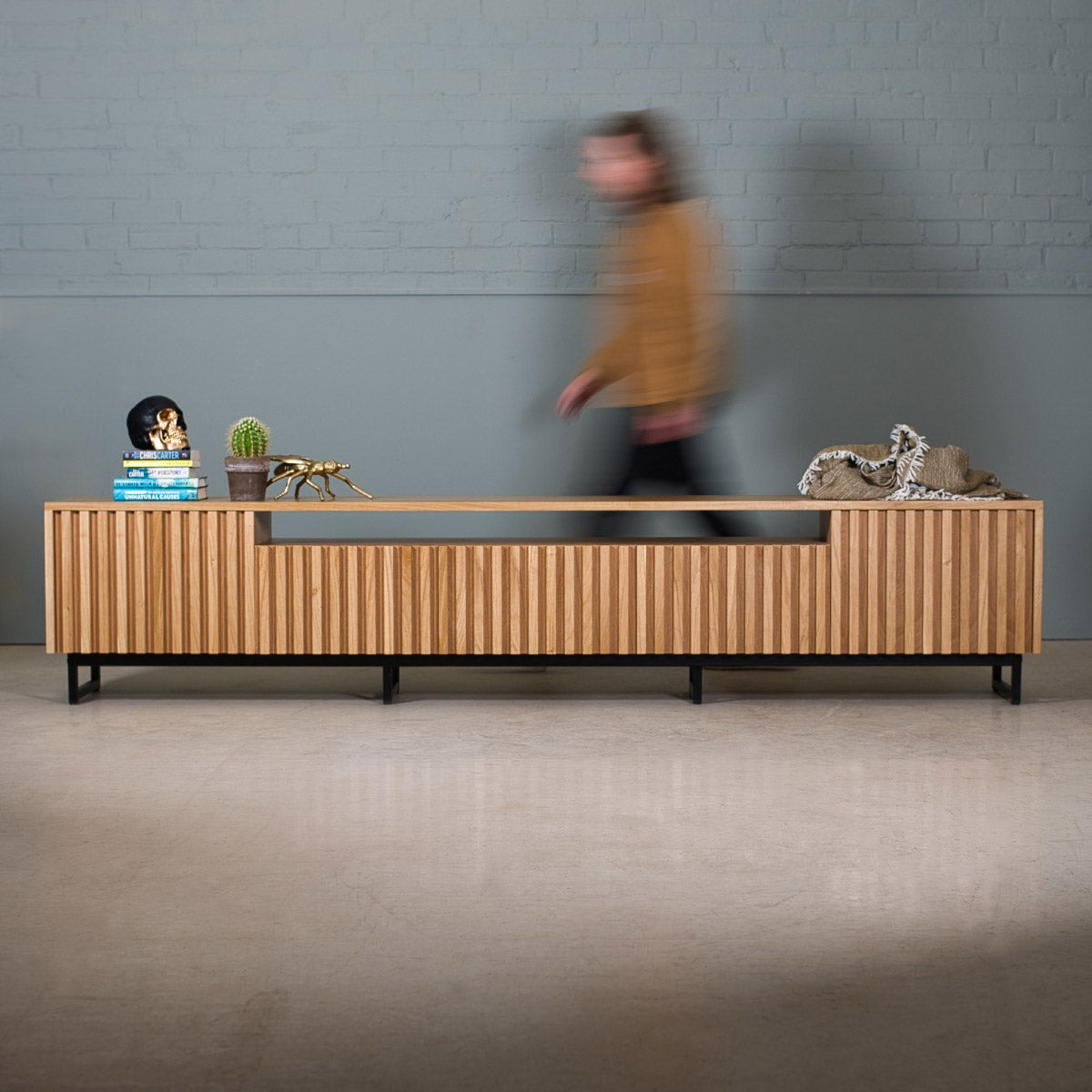 Fluted wood details that will inspire how you furnish your home Every year, our passionate team of designers and creatives carefully anticipate the newest designs in furniture and lighting and acce...
Read more
Choosing the right dining table is more than just an aesthetic choice – it's a decision that can impact the functionality and flow of your living space, your daily comfort, and even your social int...
Read more
Choosing the right dining table is more than just an aesthetic choice – it's a decision that can impact the functionality and flow of your living space, your daily comfort, and even your social int...
Read more