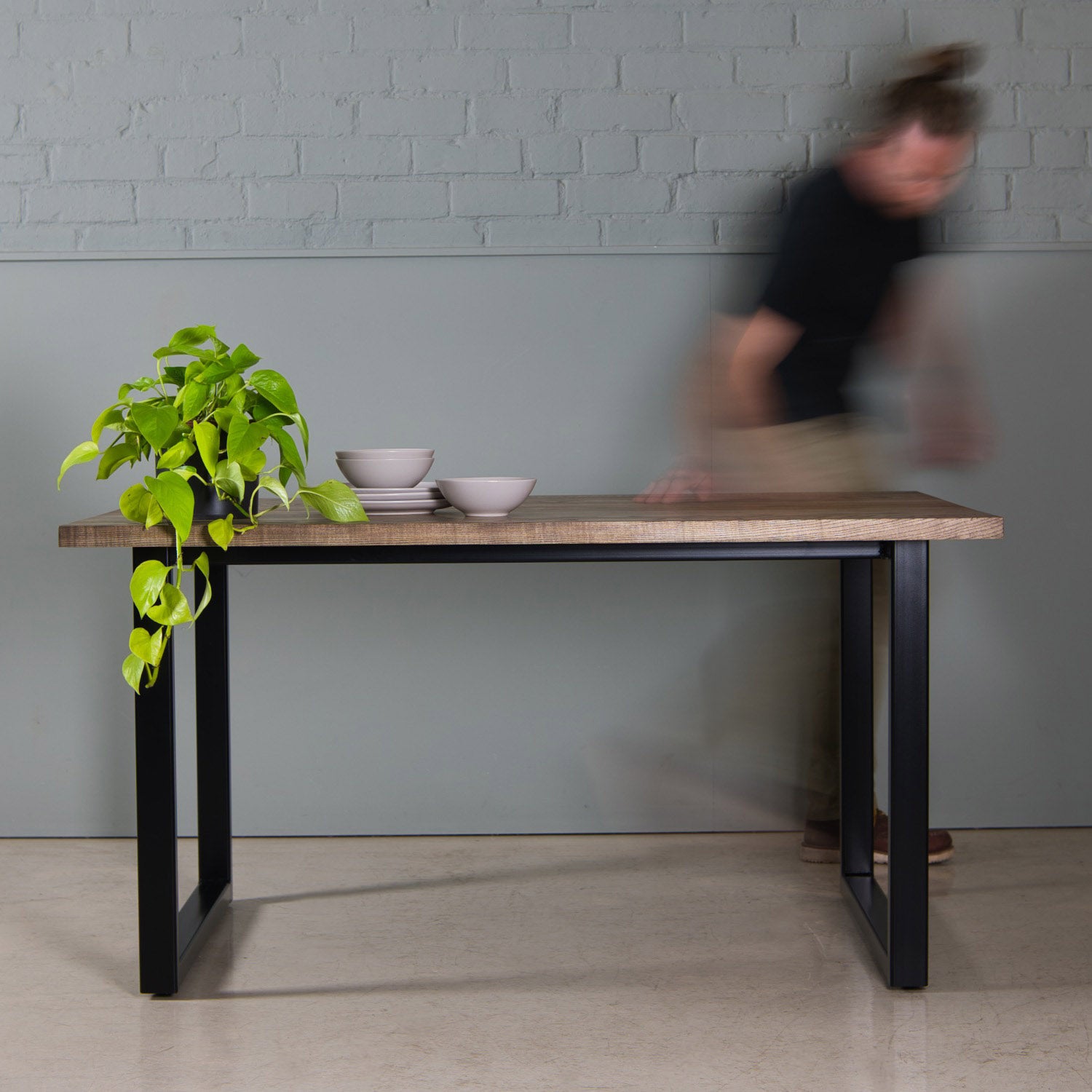 Caring for Wood Furniture
AFTERCARE GUIDE
Solid wood furniture is an art form that has been crafted with precision and passion for centuries. This guide provides invaluable lessons on how to ensure your cherished handmade pieces of furniture remain stable and strong, standing the test of time. Investing in quality furniture is a commitment that stretches beyond the purchase or commission. With proper care and attention, your solid wood furniture will remain its best for years to come.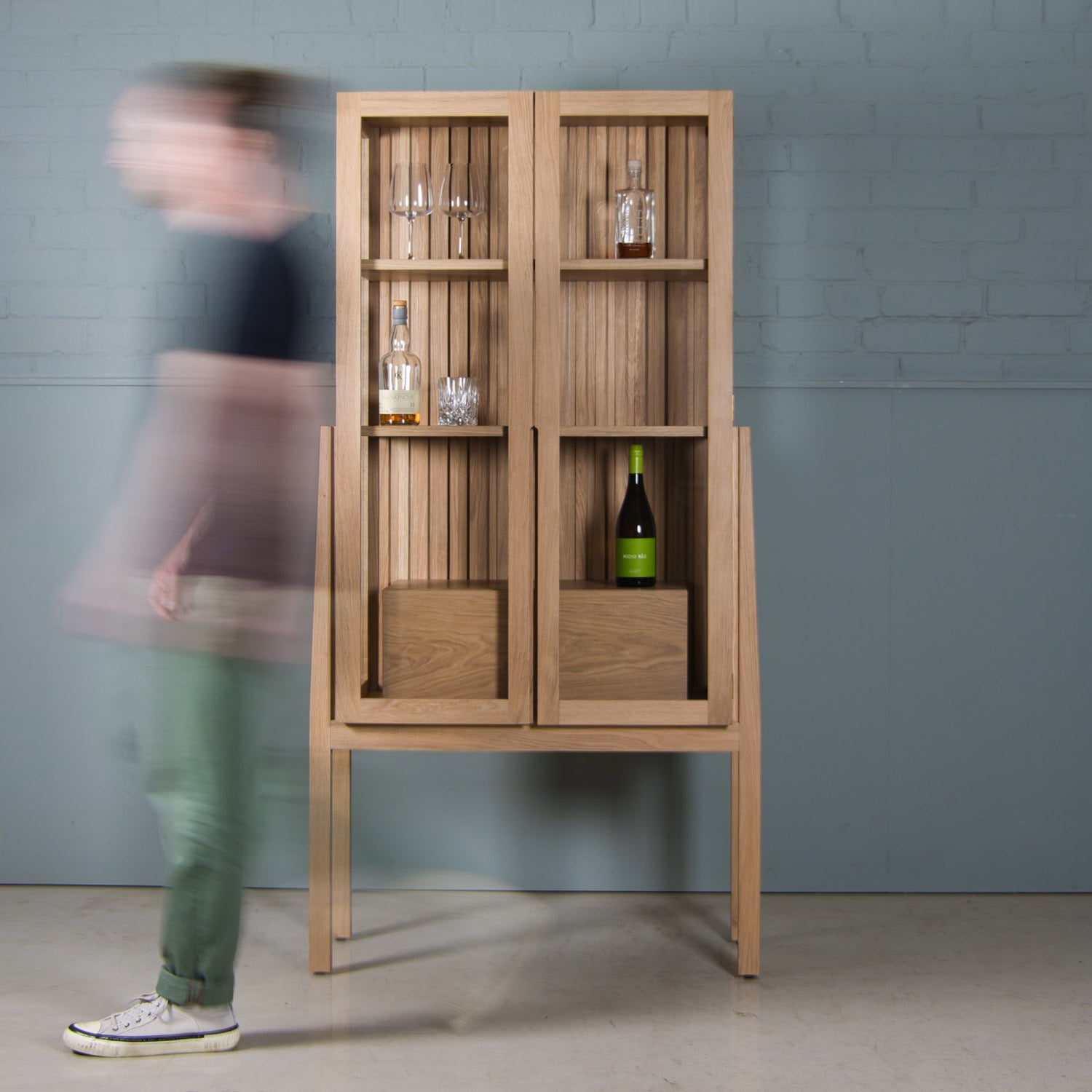 FROM TRADITIONAL WRITING DESKS TO MODERN TV STANDS, SOLID WOOD IS DIVERSE AND DURABLE
Furnish your home with furniture handcrafted from the finest natural timbers available. Choose from a variety of locally sourced timbres such as oak, walnut or ash to create an interior that will stand the test of time and look even better with age. Whether you prefer a classic or contemporary design, furniture made from wood will last for generations if looked after properly. 
Solid wood has a unique, natural charm with remarkable variations in colour that can never be replicated. As this material interacts with its environment, it takes on new life and continues to develop over the years--a quality you won't find in man-made materials.
Finish
All our furniture is made to order and built to superior quality and finished with a protective acid catalyst clear lacquer. This level of finish ensures each piece of furniture will preserve the natural beauty of the wood grain while ensuring maximum durability, making it effortless to maintain over time.
Heat
Solid wood is sensitive to temperature and humidity fluctuations. Please take care not to place your furniture items too close to radiators, or wood burners and try to keep them away from direct sunlight. Anywhere subject to excessive changes in temperature or moisture content may result in the timber fibres expanding and contracting. This movement can cause the wood to dry out and crack over time. Our timber furniture should also not be stored in places where the temperature can suddenly change such as conservatories, or outdoors unless otherwise specified. We recommend that all hot or cold beverages should be placed on coasters and any spillages should be wiped away immediately.
Clean
To bring out the best of any custom solid wood furniture, when needed use a damp cloth to remove any dirt and dust before drying it with a clean soft cloth. In the event of more stubborn marks, a solution of mild detergent and water can be used on the cloth. Silicone polish should be avoided as it can leave an unpleasant sticky residue on the surface and a build-up of product can occur. Clean the steel components of the furniture with a soft dry cloth, to ensure they remain free of dirt and dust. For optimal care, avoid abrasive sponges or scourers that could scratch and damage the finish.
Sun
To ensure your furniture stands the test of time and continues to look beautiful, it's important to consider how much UV light exposure it receives. Whilst the acid catalyst lacquer used to finish all our furniture pieces is UV-rated, natural ageing of the timber will still occur, giving the wood a unique patina over time. Uneven sun exposure could result in less desirable colour variations. If positioning near direct sunlight exposure is unavoidable, it is recommended to regularly move items stored on top, so sunlight hits every area evenly - especially for larger pieces such as dining tables which can benefit from occasional rotation.
Daily Use
Keep your furniture looking pristine by never placing hot items such as a cup of tea or coffee directly on the top. Please use protective heat mats or coasters when serving hot drinks. Otherwise, the wood may become damaged from direct contact with extreme temperatures. The heat will draw out the moisture in the wood and leave an unsightly white ring ingrained into the wood. To ensure no stubborn stains and avoid a costly clean-up, it's important to take swift action when liquids are spilt. It is important to wipe away any liquids that occur promptly. This is especially true in the case of culprits such as coffee or red wine which tend to leave permanent damage if neglected.
SUSTAINABILITY
All of our wooden furniture is crafted to the highest ethical and environmental standards, using natural timbers sourced with sustainability in mind. Each finish and lacquer applied meets stringent EU regulations for minimum ecological disruption.
read more about our climate pledge
Your Design Destination
The home of forever furniture