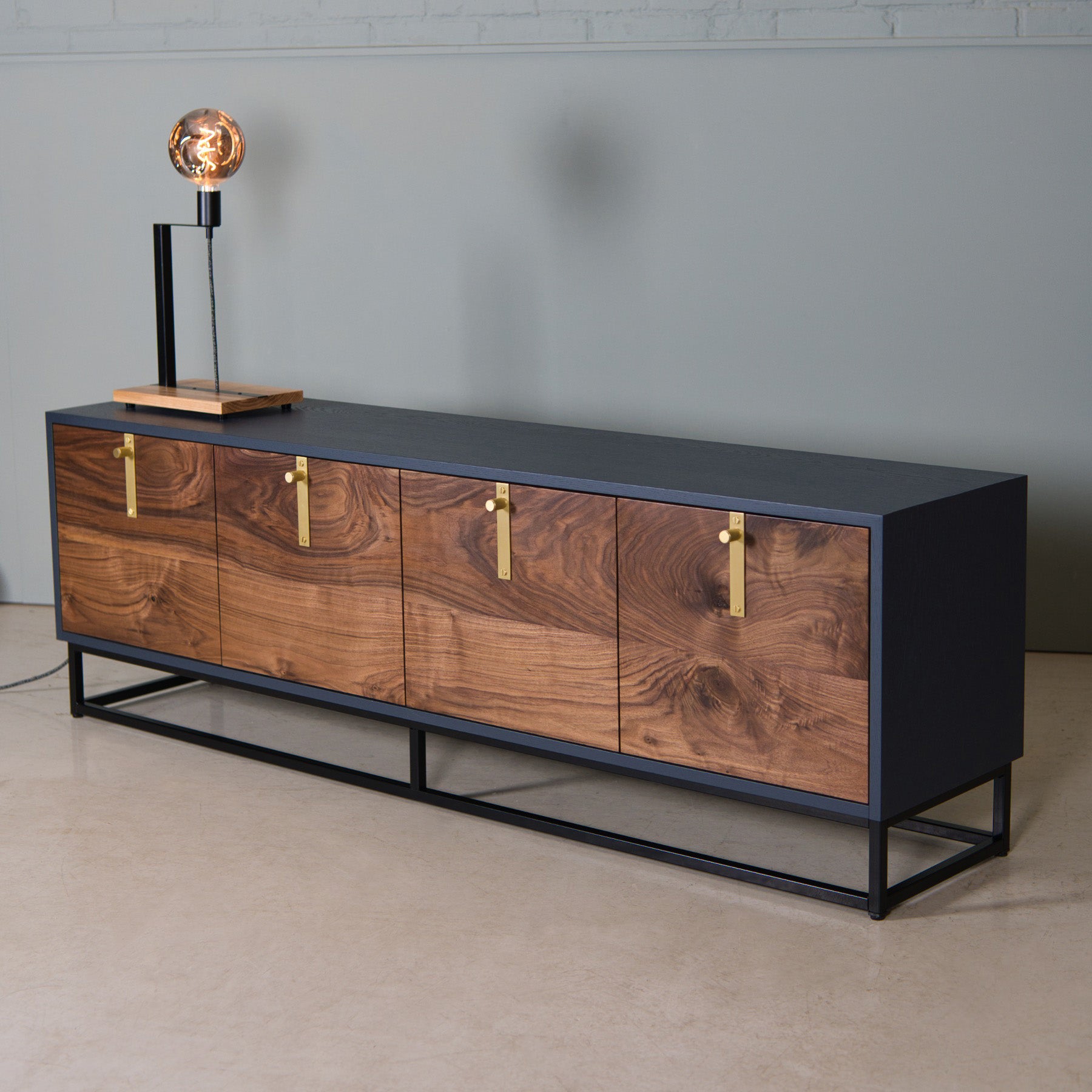 The Benefits of a Bespoke Walnut TV Stand
What are The Benefits of a Bespoke TV Stand?
Enhance your living space with a bespoke walnut TV stand by KODA. The ultimate combination of refined style, uncompromising quality and expert functionality. Enjoy the exclusive feeling that comes with owning a one-of-a-kind handmade piece of furniture. Nothing compares to customising your own home and savouring the unique atmosphere it creates.

We will discuss why walnut timber is an ideal material for furniture, why you should opt for bespoke vs mass-produced and the process of ordering a bespoke walnut tv stand. We will showcase examples of finished walnut media units and how they look in different settings, share tips on how to maintain and care for your walnut furniture, and conclude by summarising the advantages of investing in bespoke furniture. So, keep reading to learn more.
Why walnut is an ideal material for furniture?
The inherent natural beauty of Walnut timber makes it the ideal material for furniture. Walnut has a rich chocolate-brown and deep purple accent colourway that is highlighted by golden sapwood. The naturally dark colour and varied grain pattern of black walnut make it a popular choice when making an impressive and unique piece of custom furniture. The varied and complex grain pattern gives walnut furniture a complexity that makes every project stand out.

Its tight grain structure makes the timber durable and strong enough to withstand everyday use. Additionally, walnut is extremely resistant to warping and cracking over time due to the naturally high oil content. These qualities make this wood type a great choice for custom-made furniture that will last for many years without showing signs of wear.
The benefits of having a bespoke piece of furniture
Bespoke furniture has many advantages over its mass-produced counterparts. The furniture is handmade to order, meaning that you can design the tv stand and have it made exactly the way you want. This gives you complete freedom to create a piece of furniture that is unique and perfectly tailored to your needs. You can choose any style, colour and even the finishing touches, ensuring that your bespoke tv stand is a truly one-of-a-kind piece of furniture.
Another advantage of bespoke furniture is that it can be made to fit any space perfectly. Whether you have a small room that needs to be maximized or a large space that needs to be divided up, custom handmade furniture can be adapted to suit your requirements. This ensures that you get the most out of your home and that your furniture looks great in every room.
Finally, one of the biggest advantages of bespoke furniture is its high quality. Because it is handmade specifically for you, the furniture will be of a higher quality than mass-produced options. So if you're looking for something special and luxurious, bespoke furniture by KODA is definitely the way to go!
The process of ordering and receiving your new piece of furniture
At KODA, we understand the importance of customising a tv stand to fit perfectly in your living space. We can provide a design solution to fit any budget or need and our team of qualified designers will work with you, to answer any questions or concerns regarding your custom home entertainment furniture. When you order a walnut tv stand from us, you will need to provide us with detailed specifications of what you are looking for. This can include the dimensions of your room living room and any other specific design requirements you may have. Whether you would like to choose from our extensive collection of tv stands or have a media unit custom-made specifically for you, our team has the experience and skill set necessary to bring your ideas to life. We will be on hand to help you through the whole process.

We will create three-dimensional CAD drawings that meet your specifications and will send you the designs to you. Once you have approved the custom furniture designs the custom design will be expertly handcrafted and delivered to you. In a time where the trend among furniture brands is to outsource production abroad, KODA remains determined and committed to keeping all manufacture within our own Yorkshire-based workshop. Where most of the production of your walnut tv stand will be done by hand.
At KODA, we are well practised in taking the vision of our clients and delivering bespoke furniture which brings it to life. We are deeply engaged in every aspect and process of the design, through to the manufacture of your bespoke walnut tv stand. Once your new piece of furniture arrives, you can be sure that it will be of the highest quality and will fit perfectly into your home. Our bespoke furniture is a great way to add a touch of luxury and individuality to your home décor, and it is sure to impress friends and family members alike. Learn even more about the bespoke process here. 
Examples of finished walnut tv stands
At KODA, we specialise in creating custom walnut tv stands that are not only beautiful and functional but also made to last. Our bespoke tv stands are crafted from high-quality wood, which is treated with a special finish to ensure it looks as good as new for many years of enjoyment. We have created numerous walnut
1. WALNUT TV STAND, NEA
This TV stand will transform any room into a stylish haven. The design detailing of timber and metal provides an innovative contrast, while its bold silhouette adds the perfect finishing touch to complete any interior. Don't miss out on making a lasting impression; add this statement piece today.
2. WALNUT MEDIA UNIT, ARI
This walnut media unit is a work of art, crafted to perfection with its solid timber and powder coated steel accents. The sleek handleless design creates an eye-catching statement that will make a statement to any interior.
3. WALNUT MEDIA CABINET, AERIS
Introducing a timeless design that speaks to quality and luxury, this walnut media cabinet is crafted from sustainably sourced solid FSC-certified walnut with knurled brass handle detailing. Add the perfect finishing touch to your home – one you'll treasure for years.
How to maintain and care for your custom walnut TV stand
Investing in handcrafted bespoke furniture is a commitment that stretches beyond the purchase. With proper care and attention, your custom home entertainment furniture will remain its best for years to come.

Finish
Your furniture piece will be built to a superior quality and finished with a protective yet acid catalyst clear lacquer. This level of finish ensures the media unit will preserve the natural beauty of the wood grain while ensuring maximum durability, making it effortless to maintain over time.

Care
Solid walnut furniture is sensitive to temperature and humidity fluctuations. Please take care not to place your custom tv cabinet too close to radiators and wood burners and try to keep it away from direct sunlight. 

Clean
To bring out the best of your walnut wood furniture, when needed use a damp cloth to remove any dirt and dust before drying it with a clean soft cloth. Silicone polish should be avoided as it can leave an unpleasant sticky residue on the surface and a build-up of product can occur.

Heat
Keep your tv stand looking pristine by never placing hot items such as a cup of tea or coffee directly on the top. Use protective heat mats or coasters when serving hot drinks. The wood may become damaged from direct contact with extreme temperatures and will leave an unsightly white ring ingrained into the wood. To read our full aftercare guide here.
Summary of the advantages of investing in a handmade bespoke furniture
If you're in the market for new walnut home entertainment furniture, it's worth considering KODA for a bespoke and handmade option. Our bespoke walnut tv stands will be made specifically for you; manufactured to your brief, from our UK-based studio and workshop. No matter what the vision for your home decor may be, we can help make it a reality.

Our bespoke tv stands are crafted with special finishes that guarantee durability and easy maintenance over time. With proper care and attention, you can be sure that your custom wooden entertainment furniture will remain as good as new while providing long-lasting pleasure.

In addition to all of these benefits, choosing bespoke furniture often costs less than buying mass-produced pieces from big box stores. So if you want beautiful, high-quality furniture that's tailored specifically to your needs, look no further than bespoke options.

Have you chosen bespoke furniture for your home? Why or why not?

Get in touch today
For bespoke furniture designed to be as functional as it is aesthetically appealing, get in touch with our expert team at KODA Studios. Want to inquire about creating a custom piece for your home or office? Drop us an email at info@kodastudios.com, or give us a call directly at 01482 961989. We would love to hear from you.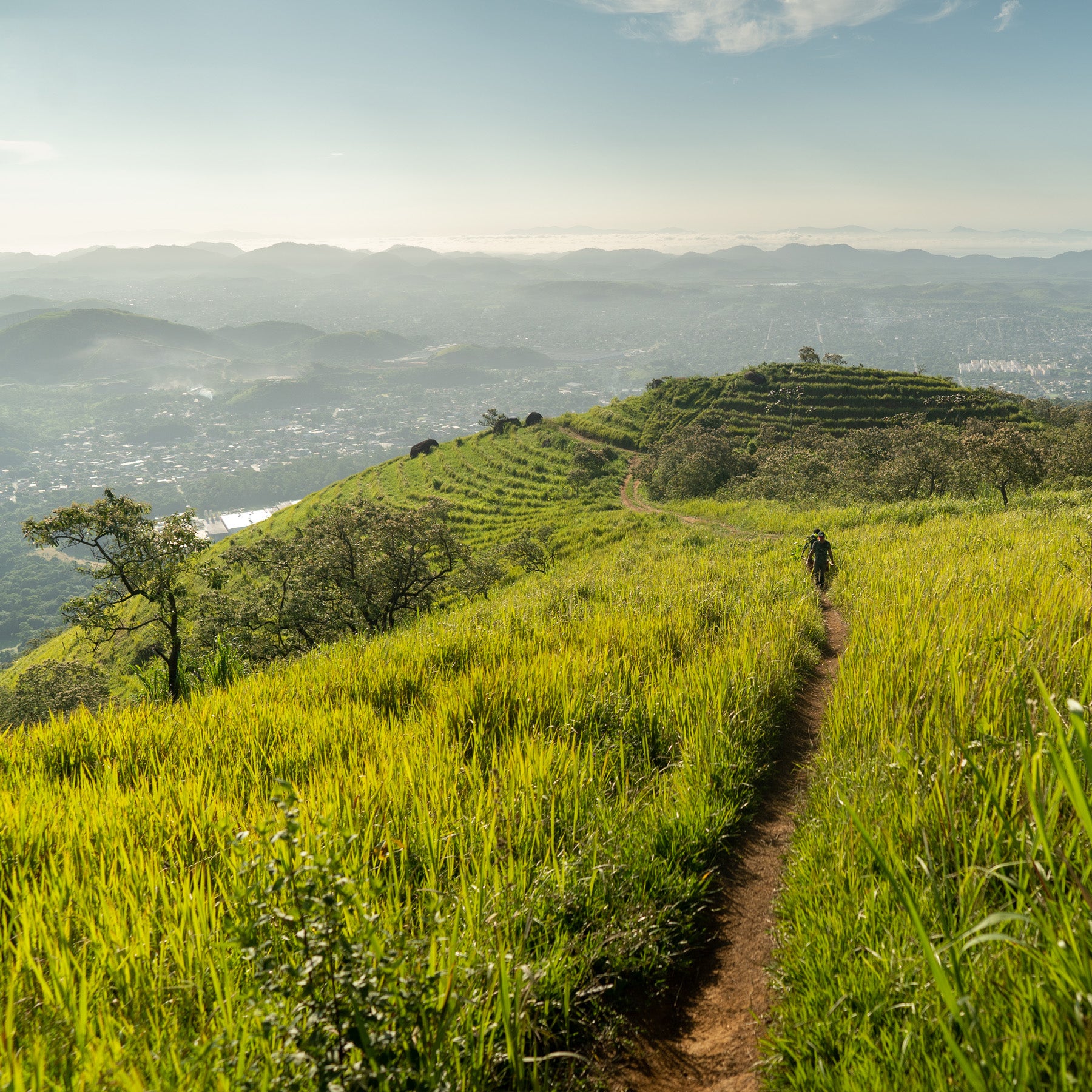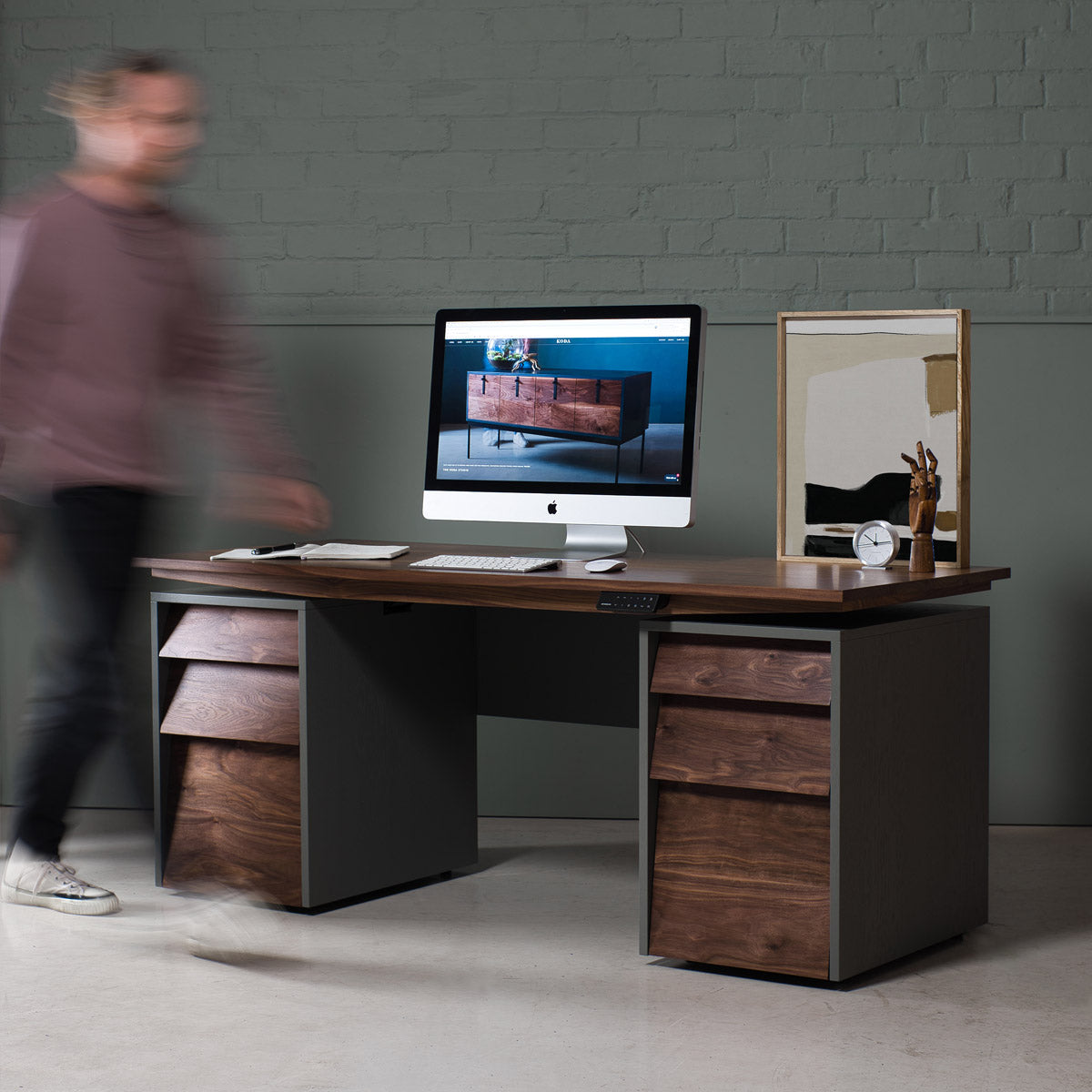 Choosing the right dining table is more than just an aesthetic choice – it's a decision that can impact the functionality and flow of your living space, your daily comfort, and even your social int...
Read more